Canyoning in Sierra y Cañones de Guara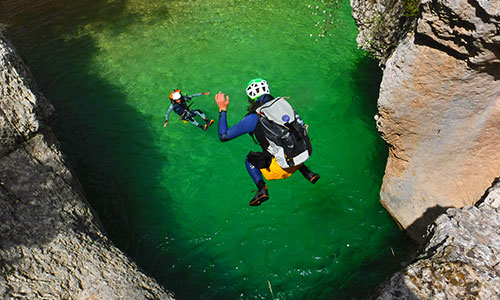 The Natural Park of Sierra y Cañones de Guara is located in Pre-Pyrenees, in the province of Huesca. The area is of karstic nature full of caves, hills and canyons. It is well-known all around the world for the perfect canyoning conditions it offers.
It occupies an area of 47.453 hectares offering endless possibilities for all levels.
Mascun Campsite is located right at the beginning of the approach to one of the most spectacular canyons of this part of Pyrenees.
Qualified guides
We provide qualified guides and rental equipment service to enable you getting ready for your trips and activities right from the campsite.

Enjoy canyoning without compromising your safety.