Via Ferrata Trails in Sierra y Cañones de Guara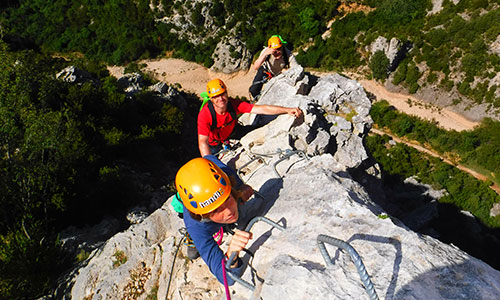 Via ferrata is a steep trail or climb protected by means such as pitons, iron rungs, pegs, ladders, chains, suspension bridges or even zip lines which make it possible for people, who are not climbers, to reach the summit.
Near the campsite there are various via ferrata trails which offer great views over the surrounding landscape.
With the help of our guides and our rental equipment service you don't have to worry about anything but enjoy your trip.
Qualified guides
We provide qualified guides and rental gear service in order to enable you getting ready for your trips and activities right from the campsite.

Practica el ascenso por vías ferratas con seguridad.