Grocery Store in Rodellar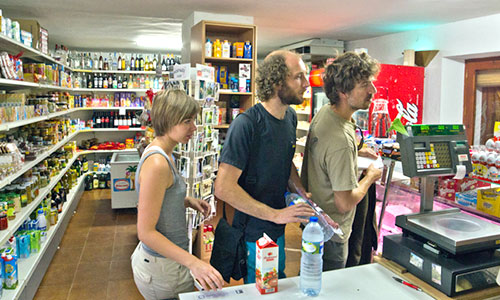 We are open and at our guests' disposal all day.
We offer a wide range of products such as good quality wine, delicatessen products, fruits and vegetables, bread and pastries, soft drinks, frozen food, sanitary products, fresh food etc...
Rodellar lies in the heart of Sierra de Guara. It is a little village located far away from the stress of the cities. Although the access road is good, the nearest supermarket is about an hour drive away. However, there is no need to worry because we have a grocery store with everything our guests need.